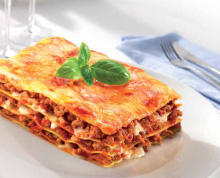 The pioneers of deep frozen
ready meal production
Thanks to more than 40 years of experience, our products provide the best solution for quick meals, without compromising on the tradition of Italian cooking, which is famous all over the world.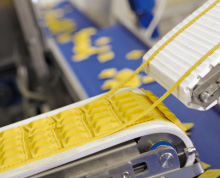 Innovation
respecting tradition
Even though we use the latest technologies and materials, we still maintain home-cooking methods in the preparation of our meals, without the addition of artificial flavourings, hydrogenated fats, colourings or GM foods.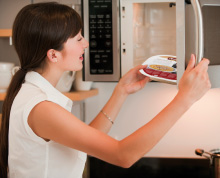 Cooking when
you're short of time
Just a few minutes and you can taste the quality of our dishes, without needing to use pans or the hob. Not having much time doesn't mean giving up the pleasure of good cooking.
Attractive, practical,
safe packaging
Elegant cellulose packaging suitable for microwave heating, with a photographic representation of the product and emotional reference to the Italian culinary tradition. It's possible to eat the dish directly from the original packaging.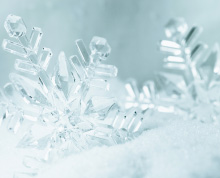 Deep-freezing: nature's way
of preserving food
Thanks to modern deep-freezing methods, our dishes maintain all their original characteristics and guarantee a high standard of food safety. Freezing is the only completely natural preservative that man has.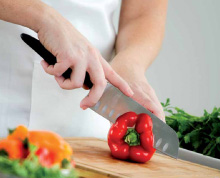 Only selected and
controlled ingredients
We purchase the best ingredients from carefully selected suppliers, as we believe that the high quality and goodness of our dishes is the best guarantee that we can offer our customers.